As time changes, the old school ways of using social media has also changed.
No doubt, the influence of social media is too powerful nowadays.
But now its effectiveness is not just limited to keep you connected with the near and dear ones.
Instead, it has emerged as a powerful marketplace where sellers can meet thousands of potential buyers.
Succeeding to grab the hold on 2.32 billion active users monthly, Facebook has turned into the world's biggest social media platform.
so, what? How will it affect my business?
Just think, what can be better than having numerous insights for your business?
Gaining insights give your business a wide exposure, which helps in getting more potential customers.
Furthermore, thousands of people become aware of your brand and engage with your brand.
And if you are running an e-commerce industry, then you should master this technique
But how will you do it?
No worries!!
we will tell everything you need to know about Facebook ads for e-commerce
And not only for just for e-commerce but for every business who wants to avail benefit from Facebook ads
Having an understanding of this will help you to skyrocket your business
Also, due to the effectiveness and influence of Facebook ads, it has been incorporated in the topmost choices of the e-commerce business owners.
There are different types of Facebook ads that can be used extensively to boost eCommerce sales. 
But first, you must be aware of making the best use of Facebook ads.
Because only the right strategies at the right time can help in bringing out the maximum output.
Check out some strategies on- how to use Facebook ads for e-commerce 2020
Using them, not only will help you to boost the traffic on your website but also to amplify your revenue.
so, read the blog to know everything on how to master Facebook ads?
How to Master Facebook Ads
Now, we can begin with strategies that will help your business to attain the desired result through Facebook ads
So, here are some strategies on how to use Facebook ads for e-commerce 2020
1) Brand Recognition
Whether it is a startup or a lesser-known business.
Both of them need to make immense efforts to mark the presence in the market and attract visitors.
Let's gander a very general scenario- There are thousands of e-commerce websites but do think that you are aware of each of them?
I know it is big -NO… because this is not at all possible.
So, without being noticed by the audience, it is next to impossible to maximize the profit out of your e-commerce store.
In this concern brand familiarization is essential.
And Facebook ads are the perfect option to do this job.
On Facebook, people interact daily, therefore, this platform allows the audience to connect with your brand frequently.
Once the people start knowing your brand, the engagement rate will also shoot up.
The more you advertise the more insights your ad will get.
Facebook advertising will not only give your e-commerce store a wide exposure but also make people familiar with your brand.
Facebook ads for e-commerce are a great remedy to create brand awareness and target huge Facebook traffic which is burgeoning day by day.
2) Identify Your Niche Audience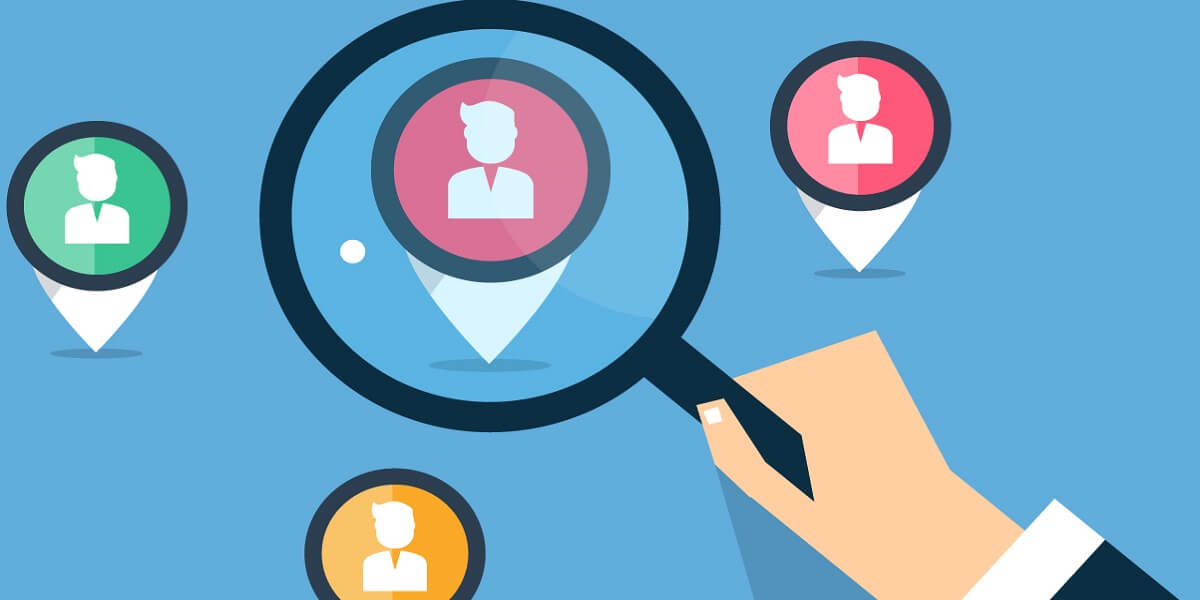 The second way to master facebook ads is through identifying your core audience
The success of any kind of Ad greatly depends on the audience you are targeting.
It is obvious, if you target the right audience, you can drive impeccable results.
But if you are lacking in this part and targeting the irrelevant audience, then the results will be disappointing and hardly ends up with conversion in your kitty.
Therefore, every eCommerce store needs to strive for the most suitable audience related to your niche.
Let's understand the scenario with an example:
An e-commerce store dealing in men's apparel- whom do you think the target audience would be?
Men only.
And to do so, you need to filter the other segments of the audience like women and kids.
In this way, you can keep the targeting laser-focused and pick the relevant audience that can add value to your e-commerce business.
No doubt, for many people the primary purpose of accessing Facebook is to socialize and connect with others.
They do not take it as a marketplace to buy something.
It's quite natural if you will present the product who is least interested in buying then the outcome will be negative.
And you will fail to grab a sale for your e-commerce store.
Yes, but you can turn it into a marketplace by targeting the audience with high purchase intent.
You just present the right product through Facebook ads in front of a relevant audience who are keen to buy that particular product.
This is how the user will be convinced to purchase the product in no time.
But don't forget the audience size when targeting
Audience size? Does it matters?
And, if it matters what is a good audience size for Facebook ads?
of, course the size of your audience matters
As the more people, you reach the better will be your campaign's success rate
Though audience size depends on various factors
But we will discuss the ideal size
The minimum audience we will recommend you to use when reaching new audience is one million users, minimum
Facebook provides the most effective targeting options which enable your laser-focused targeting.
For this, you need to turn to advanced facebook marketing strategies.  
This will help you effectively target based on locations, behavior, interests, gender, age group, etc. To comprehend the most relevant traffic.
3) Retargeting
Sometimes it is tough to bring the customers back on the e-commerce website who have already visited it.
Not necessary this happened just because they didn't like the website or product.
There can be an "N" number of reasons.
A sudden call is just enough to distract you from what you were doing.
Or some unexpected guests arrived and so on.
There are many other reasons which can easily divert you if you are going through any website.
So if the user is having a pretty good time on your e-commerce website or exploring any particular product then this is a positive signal.
You simply need to strategies and you can effortlessly convert the visitors.
Facebook ads make it viable to reach such users through outstanding ads.
Your Facebook ads must be customized in such a manner that it can re-market the product in the best way.
When a user inspects about a product, somewhere in the back of the mind he is interested. Through Remarketing Facebook ads you can convince him to go ahead for purchasing.
Every user has a different mindset while purchasing online.
Some of them are easily convinced to make a purchase just in one go.
While some still keep on struggling whether to buy a product or not?
To amplify your e-commerce sales, you need to re-target users who explore some products on your website
Furthermore, entice them with offers and discounts in your Facebook ad and experience a noticeable difference in the e-commerce conversion rate.
4) Target Users who abandon the cart
If you want to master Facebook ads then you should start targeting users who abandon your cart
Because this is another segment of the audience that is not less than an asset for the e-commerce stores.
People love exploring huge varieties, products, etc. But they only prefer to add to the cart only when they like something.
Items added in the cart sometimes re-considered by the users before proceeding taking any final decision.
The users don't need to be bound to buy every product lying in their cart.
Many times users abandon the cart without making any purchase.
"It has been observed that out of every 100 visitors, only 15 users add products in their cart and only 2-3 make the final purchase"
Conversions are easily achievable only if you can retain the cart abandons.
Make the use of Facebook ads to intrigue the Court abandons and compel them to make the purchase.
Use customized Facebook ads to target such users.
Remind them that they have left something in the cart.
Make the Facebook ads captivating and temp the users by adding the images of the products lying in the cart.
This is how you can keep the users engaged and they will never forget the product.
This is another effective strategy you can use to re-engage the user and make them complete their purchase process.
5) Lookalike audience
Lookalike audience feature is something that can do wonders for your eCommerce store.
But not every advertiser knows- what value it holds in augments the website traffic.
The world is too large and due to its huge population, a similar pattern of behavior and interests can be easily encountered within the people.
So, doesn't this stack up that the audience that resembles your target audience can also prove productive for your e-commerce business.
Of course… it will be.
The behavior and interests of the lookalike audience are somewhere similar to the target audience.
So, if your product is meant to serve one segment of people, it can accommodate the needs of a similar audience also.
Your lookalike audience is created based on your customer list, hence you need to be very particular about your audience.
Satisfied and recurring customers can be an apt choice for the list to increase its effectiveness.
Long list allows you to create a large lookalike audience, but there can be more variety.
Whereas if you have a smaller lookalike audience, the similarities will be more.
This will not only help to increase the flow of relevant traffic but also the conversion too.
And this makes the Facebook ads for e-commerce an appropriate choice to boost the sales.
6) Check lookalike Audience Overlapping
There is an important aspect that hampers the performance of Facebook ads for e-commerce
…And needs to be taken care of i.e. Audience overlaps.
Take a look-" how it affects your Facebook ad's performance."
Ineffective targeting and make your experience increase in relevant traffic, Facebook provides the creation of a lookalike audience.
And no doubt it works.
In Facebook Ads, multiple look-alikes can be easily created to comprehend more traffic.
But just one laxity in this concern can hamper the Ads performance.
Make sure that your lookalike audience 1, 2, 3 or so not do not overlap.
The overlapping audience should not be more than the 20% if it is so you need to remove the look-alikes to balance it.
This 20 % clearly says that 20% of your lookalike audience is the same.
…And obviously, if the same user will the different ads the performance of the Facebook Ads and will be hampered.
So, the higher the percentage of the unique audience, the better it will be from Facebook ads for e-commerce.
7) Upsell to increase the sales
Upselling is a great move to modify the sales figure of your e-commerce stores.
Based on the users' behavior, you can target the users who have already made the purchase or want to make a purchase.
There are numerous options available when a user searches for a product.
Many times the users are pretty sure- what they want to buy, so they simply focus on that particular product.
But this is also the fact that no one would turn their nose up when they have something better to consider irrespective of the price.
That is the reason why upselling ends up with increased sales.
Through Facebook ads, you can up-sell and present high-quality products of higher value.
Ads can present the products whose worth and quality are higher than the previous one.
Using this strategy, you can make more profit from the sale of a single product for your e-commerce website.
Furthermore, upselling allows you to sell additional products using Facebook ads.
Based on customers' previous purchase, you can display the ads of additional products
This product can be something which is not your main product but can complement the main product.
This will also lead to an increase in the sale for your e-commerce store.
For example:
The main product is a Mobile phone and a user purchased it from your web site.
Being a buyer of the mobile phone you can up-sell mobile phone covers.
…And the chances will be high that the user will buy as it is complementing his mobile phone and one of the essential basics.
But in general, if you target new users to sell the mobile covers the possibilities would be a little less.
That's why upselling is a good approach to target the existing users through Facebook ads and make a sale in additional.
8) Target The Subscribe-Audiences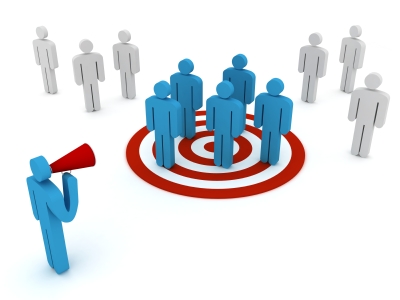 If you ask us what is the most important strategy for facebook ads for e-commerce 2020?
we will say utilizing the subscribe audience
Likes, comments, shares- these are a few gestures that clearly states how the content is performing.
Also, it depicts that users like it.
In the same way, subscribers are the interested audience who subscribe newsletter to be aware of the latest happenings.
They are keenly interested in hearing from you about your company, products, and services.
Nothing can be an easier target than such kind of audience.
They simply need a slight push and can be easily converted.
To make the best use of Facebook ads for the e-commerce store target such audience.
You just need to come up with the attractive ads and the user will be convinced to make the purchase.
As they are already your subscribers and proactively showed interest in your e-commerce business, so enticing them is not a big deal.
They are already half-convinced, simply make the right move by showing the Ads on Facebook.
This is the best way to target the most valuable users and drive huge sales for your e-commerce store.
9) Entice audience with offers in your Ad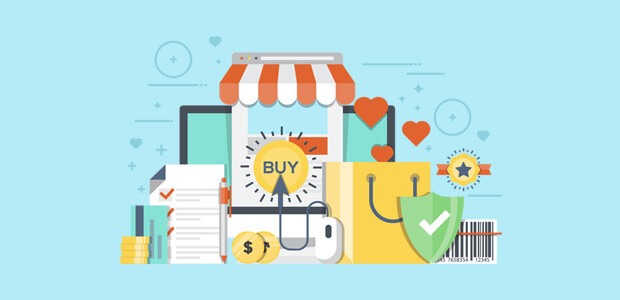 In an e-commerce business, you need to make back-breaking efforts to drive conversions and sales.
Even if the customers are not in the buying mode, efforts are made to persuade them and make them proceed further.
Most of the time users feel annoyed by the advertisements, but if there is something that can catch their attention, obviously users will have a glimpse of it.
…And the best thing to attract the audience is "Offers and Discounts".
Catchy lines holding offers and discounts hardly subjected to ignorance by the audience.
Their existence in Facebook ads catches immediate attention.
Hence, enrich your ads with irresistible discounts and offers.
Offers generally hold the power to attract a larger audience size.
The customers who were willing to buy a product, instantly decide to go ahead.
On the other hand, even if the users are not fully convinced to make a purchase and procrastinating the decision of buying.
Offers and discounts work as a trigger to cajole them and buy the product without further delay.
This is how you can add a sense of urgency in your Facebook ads for e-commerce and open up ways to maximize the profit
Getting customers through a paid ad service involves a lot of strategies and thus sometimes gets hectic.
That's the reason there are a lot of digital marketing firms who run paid ad service for their clients.
10) Quality Ad Content
Quality is the foremost factor that has a tremendous impact on users.
Facebook is a vast platform where thousands of users interact daily.
So every advertiser understands that it is one of the apt platforms when you are in the search of huge traffic.
That is the reason why the trend of Facebook ads is expanding like anything.
In the end, you can find numerous ads lying on this powerful social media platform to get the maximum insights.
But this is not so easy…
Your Facebook ad must have something that is not there in other ads.
Else, it will also remain unnoticed by the extensive crowd.
And quality is something that will help you to get a competitive edge over the others and come into the notice.
Make sure whatever you are presenting in the Facebook Ads have a grip over the quality.
Catchy lines, attractive fonts and a powerful message are enough to make your Ads more productive.
Such ads automatically get golden insights and more people will become keen to know your e-commerce more.
…And you can successfully grab enormous traffic as envisaged for your e-commerce store.
11) Use of Quality images in Facebook ads
When it comes to a powerful and influencing Ad- a major role is played with the images.
Many times an image speaks clearer than the texts.
Thus, making a huge impact on the minds of the audience.
Users may forget the text he reads, but the image he sees will never be forgotten.
Visuals are always a powerful means to strengthen the message you wish to convey to your audience.
Therefore, there is a need to be choosy while opting an image for Facebook ads for eCommerce.
How impactful your Ad would depend on the images you are using.
And especially when it is about e-commerce, pictures cannot be taken for granted.
It not only impacts the users but also has a great influence on their purchase decision.
So, if you are looking forward to increasing sales for your e-commerce store, first you need to pull the Facebook visitors to your website.
To do so, use catchy, irresistible, clear and quality images that can impress the users and develop an interest in the product.
Once a visitor is impressed by your Ad and product, he will surely love to visit your e-commerce website.
12) Audience behavior to increase CTR
We cannot conclude that every visitor is the same.
Instead, every individual has its personality and that is a universal fact.
So, just creating an Ad will not work on every user.
…And as a result, the ad will fulfill the requirement of very limited users and end up with a low CTR.
This is not something, people opt for Facebook Ads.
To maximize the traffic and sales, high CTR is requisite that has to be taken into consideration.
It's better to customize the ads based on their persona and serve the different segments of people with different Ads.
This is how the needs of the users will be successfully fulfilled.
And the CTR will also raise.
This strategy will help you to get more traffic and sales for your eCommerce website.
13) Facebook pixels to monitor audience action
As of now, Facebook has around 2.38 billion active users.
This is a big percentage of the population that you shouldn't miss.
So if you are using Facebook ads, there's one tool that can get you the most out of your ad budget.
Facebook pixels is code that can be placed on your website to track relevant data.
This data can help you track conversion from Facebook ads, optimize ads and group target audiences for future ads.
In short, extracting data for anyone and everyone who have taken some kind of action on your website.
Having Facebook pixel data on your side can help you improve Facebook ad clicks, conversions, and ROI.
So the first step is to create a Facebook pixel and add it to your account.
Step 1: Create Facebook Pixel
A) Go to your Facebook Events Manager, click the hamburger icon (=) present at the top left of the side & select pixels.
B) Next, step is to click the green button "create a pixel"
Now, name your pixel, enter the website URL and click create
While selecting the pixel's name, remember you only get one pixel per ad account. To select more than one pixel, use Facebook Business Manager.
Step 2: Add the selected Pixel code to your website
To allow the pixel to work, you need to install some codes on your website. Here a few ways you can choose depending on the website platform you choose.
Step 3: Select the standard events you want to monitor using toggle buttons.
For each stage, track on page load or inline action.
Monitor on page load: This option can help you track the pages like "purchase complete" or sign up success page. In short, it gives you the detail of actions involved in going to a new page.  

Monitor inline action: use this option to monitor actions within a page. This includes selecting an "add to cart " option.
Step 4: confirm your pixel is tracking properly
It's important to confirm your Facebook pixel is tracking properly by sending test traffic. So that you can rely on your Facebook data before forming strategies
Step 5: Add Facebook pixel data to your website
To align with this social media platform's term, your visitors need to know their data is being collected.
This means you need to give clear notice that you are using Pixel data.
To get all the details, visit the Facebook Business tools section and moved down to stage 3.
This is known as special provisions concerning the use of Facebook pixels and SDKs.
14) DPA- Dynamic product ads
Dynamic product ads are a very powerful tool lays on the side of e-commerce advertisers.
But unfortunately setting up Dynamic product ads can be a real pain.
With DPA set up on your campaign once, you will target the right person at the right time with appropriate products.
Facebook Dynamic product ads can help you increase clicks and conversion rates through benefits like better relevance and timing.
Many businesses have registered good results through dynamic product ads.
So comes the question as to how these dynamic product ads give you glowing results.
There is no magic behind this. DPA has changed and the new ones generate sales quite like Adwords.
DPA works as it gives you the ability to target users strategically by putting relevant ads on all sales funnel stages.
These new DPA's are high on purchasing intent.
They aren't just as good as Adwords or google shopping campaigns, but even better.
As now, you are strict with a specific set of keywords.
In short, Facebook Dynamic Ads are the best ways to present custom created messages to users in specific stages of the sales funnel to take them the actions needed.
How do I run an eCommerce ad on Facebook?
The question that we are mostly asked by our clients as well as by other people is
How do I run an E-commerce ad on Facebook? or 
How do I get sales on Facebook ads?
Simple, by following all the strategies mentioned above.
All the above strategies will help you master Facebook Ads and drive revenue.
But, if you want more ways to earn revenue through Facebook ads, then here are 10 additional tips to run an e-commerce ad on facebook. 
1. Hit the Multi-Product Ad
With Facebook Multi-Product you can display multiple products in a single ad.
Multi-product ads contain a lot of benefits
It provides your customers with a vast range of options

It will help you to increase your conversion rate 

You can use them to show multiple benefits of a single product.
Multiple-product ads can be easily performed through
It can also be used as a part of the dynamic product ad campaign 

It can also be used as a stand-alone ad. 
2. Use Catchy Copy in your Ad 
Facebook is filled with noises and it's hard for brands to create their 'presence'.
But, you can get the audience's attention by engaging them with your copy.
Your copy and its image should communicate with the audience in a story.
A way through which you can do it is by adding emojis.
People use emojis to express emotions.
And you can do the same.
3. Choose a strong call to action
You can choose nine different calls to action that you can use in your ad
They are:
Shop Now

Book Now

Learn More

Sign up

Download

Watch more

Apply now

Donate now

Contact Us 
Make sure you choose the most relevant out of all. 
It seems very obvious but it's not!
A lot of business mess this up
So, make your call to action on point.
4. Display Ads with Powerful Images
Never go for dull, low-quality images.
Use stunning and eye-catchy images.
Some consideration you can take care of while choosing an image
The picture should be of high quality, bright, and full of colors

Don't go for images that are of the same color as Facebook that is Blue and white, as they will get blend and users will not be able to notice it

Choose the image of the right size for your ad type.
Check this ad campaign of MobileMonkey. 

5. Create Referral Programs 
Facebook ads can not only encourage people to repeat purchase.
But, can also encourage them to convert their friends into your customers.
And how exactly will you encourage your users? 
By using Facebook Ads to promote a referral program.
You can offer your present customers a discount for providing referrals of your brand to their friends/relatives.

6. Organize contests 
People love winning things.
And, Facebook contest is a spectacular way to generate sales.
Here is one such contest example
7. Create Offers 
Facebook offers are one more way to generate sales.
Offers are effective because people have to come on your E-commerce site to redeem them. 
And thus increasing the chance of buying your product.
You can create offers directly from your page Publisher – where you post. 

8. Use Powerful words 
Use powerful and catchy words that can stimulate people to click.
Incorporate the sense of urgency.
You can use the following words
Limited time

Hurry!!

Order Now

Don't miss out

Offer Expires 

Last chance

Only one day left.
9. Use Video Ads
In the era of Millennials, videos are a new trend, video ads get 20%  more click than image-only ads.
So, shift your focus on creating videos for your ads, instead of image-only ads.
Also, make your videos attractive and user-centric so that you can get more clicks. 
You can use the Facebook video creation kit for making the same.
Here are some tips you consider while making a video ad
Go for a square ad rather than a traditional horizontal video

Make your video mobile-friendly, as 96% of users access Facebook on their phones

Make your content fresh, Don't copy-paste other's work. 
10. Strengthen Your Existing relationship with Existing Audience 
A custom audience is a great tool through which you can create a list of people you want to target.
It is the most beneficial way to strengthen customer relationships.
You can do this in two ways:
#
Make your existing customer your Facebook fan
Custom Audience will help you to reach your existing customers and convert them into your Facebook fans.
And how exactly?
By uploading that customer list into custom audience tool and ping them with relevant page ads.
#
Reward Your Converters
Every brand has some followers who share that brand's news, stories, etc. 
They spread your brand across people.
So, now its time to return the favor.
 How? 
By rewarding them with exclusive offers.  
E-Commerce Facebook Ad Examples
Some Facebook ads created a place in the audience's mind.
And, generated a lot of revenue with a lot of buzzes.
Here are Five handpicked for you
1.Dollar Shave Club 
Simplicity is the best. Dollar shave club comes first in our list for its effective copy
What you can learn from this ad?
Always be clear with the users; Tell them what exactly they will get from your product

Be honest with your customer about who the product is for

Rather than trying to degrade a brand try to focus on your product.
2. Shopify 
Shopify always nailed the Facebook ads
What you can learn from this ad?
Appeal your users through inspirational messages 

Ask Questions in your copy 

Show love and sympathy.
3. Wonderbly 
If you want a high volume of traffic for your E-commerce store then make sure your image says a thousand words.

What you can learn from this ad?
Use images in relevance of your audience

Talk about the latest subjects to encourage engagement

Use compelling language.
4. Groupon
Not only their business model but, their Facebook ads are also inspiring.
What you can learn from this ad?
Create scarcity to get more clicks

Add button to increase your CTR.
5. 
Dress Lilly
This online platforms offer men and women clothing.
What you can learn from this ad?
Know your audience's preferences well
Combine it with discounts and offer
Provide your customers with the information they seek for.
Handpicked article:
How to do Facebook Dynamic product Ads The right way
Conclusion:
Every platform has its importance.
And for every platform, certain strategies can turn the average results into the outstanding one.
Nowadays, Facebook ads for e-commerce has an impeccable significance in the marketplace to maximize sales.
And this is all because of certain tried and tested strategies followed to boost the effectiveness of Facebook ads.
Use of quality images, a lookalike audience, up-selling, and many others are there with which everyone is not so familiar.
Unfold some more practices that you infuse while strategizing to increase the effectiveness of Facebook ads for e-commerce.
Not only you will experience a boost in your e-commerce website traffic but you also can expand the reach of your business by displaying the Ads on the larger social media platform.
So, simply get started to leave no stone unturned.